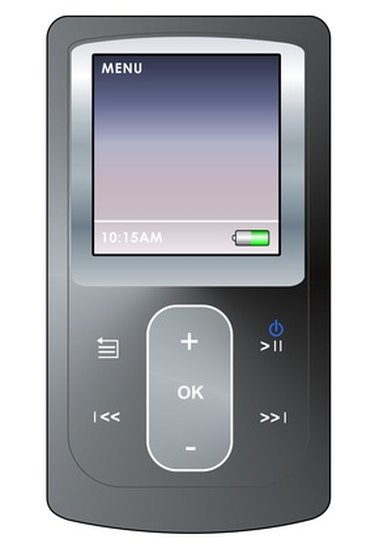 Resetting an MP3 player usually involves pressing a button or removing a battery, but these features may not apply to all players. For example, some players have internal rechargeable batteries while others use removable batteries.
One commonality among the many types of MP3 players is the software used to manage the player with a PC. Windows Media Player 11 (WMP 11) is one program included on Windows operating systems that offers the ability to "sync" with many MP3 players. There is a good chance you can reset your MP3 player using WMP 11 and its syncing and formatting features.
Step 1
Connect your MP3 player. Most MP3 players are connected via USB port. Connect yours to your computer and wait for it to be recognized by your operating system. You will usually hear sounds and see pop-up icons by your time clock on your computer indicating it's being recognized.
Step 2
Open Windows Media Player 11. In your Windows Start Menu, find the WMP 11 icon and click it. The general appearance of the icon is a turquoise square, with an orange circle the center and a right-pointing triangle dotting the circle.
Step 3
Access "Sync" feature in WMP 11. Click on the tab labeled "Sync." WMP 11 may need a few moments to scan all devices on your computer that are compatible.
Step 4
Locate your player. After clicking the "Sync" tab you should get a drop-down menu. Find your MP3 player by name. For example, if your player was manufactured by "Creative" it will most likely be acknowledged by that name in the list of devices. Move your cursor down to your device's name and hover over it. You will be presented with additional menu options to the side.
Step 5
Begin formatting. In the additional menu options, locate "Format," then click it. Depending on your MP3 player, you may be presented with other options and warning messages. Read them carefully as you proceed to ensure you get desired results.