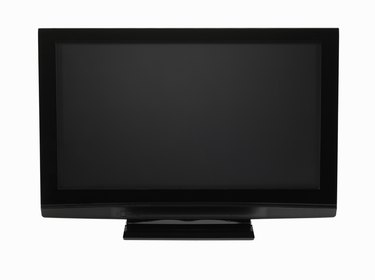 The Olevia 226 is an LCD flat-panel television. If the television is not working correctly--for example, if the screen picture freezes or the TV has volume issues--the first step in troubleshooting is to reset or restart the television. You can reset an Olevia 226 television using the master power switch. The television will be reset to factory settings, and all of your stored information, preferences and selections will be lost. Only reset the TV as needed to avoid losing all your stored information and preferences.
Step 1
Press the power button, located on the front right-hand side of the Olevia 226 television, below the screen, to turn off the TV. Do not unplug the TV. It needs to be plugged in to complete the reset.
Step 2
Locate the master power switch toward the center on the back side of the television. Flip the switch downward, or to the "Off" position.
Step 3
Flip the master power switch upward, or to the "On" position, after 30 seconds. When the switch is flipped, the blue light located above the power button on the front of the TV will turn on, indicating that the TV is powered on and ready for use.