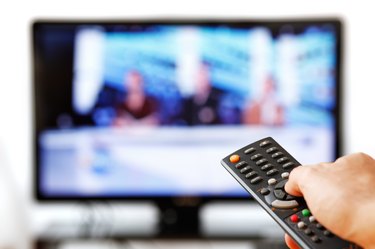 While many Olevia TVs have 1080p resolution, enhanced sound settings and a variety of ways for a user to adjust the picture, on occasion the television may fail to perform as expected. There may also be times when you want to start with a fresh slate and readjust all of the TV's settings. In these situations, you can reset the TV to get it to restore it to its factory settings.
Step 1
Press the "Menu" button on the remote.
Step 2
Use the up and down arrows on the remote to select "Settings," and press "Enter."
Step 3
Use the arrows again to scroll to and highlight "Factory Default."
Step 4
Press "Enter." At this point, the TV powers down and resets to its factory settings.