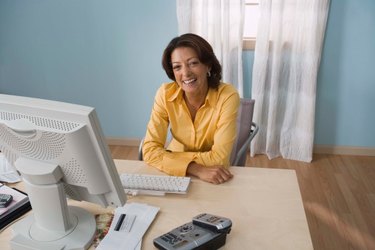 There are some good reasons to reset your PC to its factory settings, including poor performance or an inability to start your operating system. This article is for anyone whose computer came with a recovery CD-ROM. Reset your PC to factory settings with these easy-to-follow steps.
Step 1
Place the first CD, labeled CD 1, into the CD drive of your computer.
Step 2
Press the power button to turn on your computer.
Step 3
Hit the ESC key on your keyboard when you see the prompt at the bottom of your screen. (This will appear before your operating system begins to boot.)
Step 4
Hit the down arrow key on your keyboard to select "CD ROM." This will allow you to boot from the CD that contains the factory settings for your computer.
Step 6
Follow the prompts by clicking "OK." Your computer will inform you that taking this action will erase all saved data on your computer. Click "OK."
Step 7
Insert the next CD-ROM into your computer when prompted. Continue to do this until your computer asks you to reboot.
Step 8
Hit CTRL+ALT+DEL to restart your computer. Follow the prompts provided by your operating-system setup program. At this point, you will be able to name your computer, register and set up your desktop.