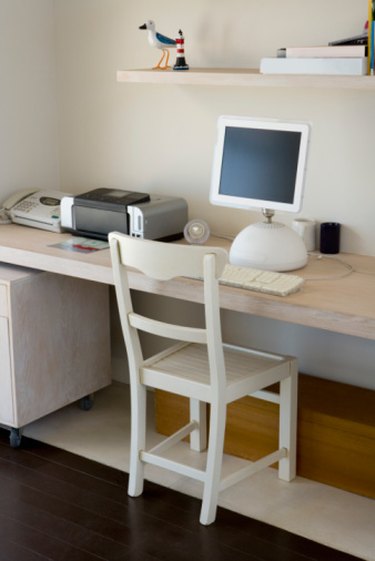 The Epson Stylus C88 is a basic Inkjet printer that Epson started manufacturing in 2005. It prints on several types of paper and offers a simple user interface. If you having trouble with the C88, one of the first steps to fix it is to reset it. Unlike many of the troubleshooting solutions, you do not do this from the Epson software on your computer. In fact, it is a simple mechanical procedure.
Step 1
Hold down the power button for five seconds until the green light next to it flashes twice.
Step 2
Press the power button again to turn off the printer.
Step 3
Unplug the printer cable from the back of the printer.
Step 4
Wait for at least 20 seconds, then plug it back in and turn the printer back on. The printer has now been reset, and will begin all its checks for ink, paper and a computer connection from scratch.