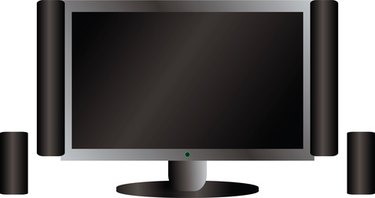 The parental lock feature on your Sony television allows you to create a four digit password that is required to access certain television content. More specifically, the parental lock feature allows you to block shows based on the rating level or to block any television channel regardless of a show's rating. Although this is a useful feature for parents, you may have forgotten your parental lock password. You can reset the parental lock password using the Sony master password.
Step 1
Turn on your Sony television and press the "Menu" button on your Sony television remote. This button is located in the middle of most Sony remotes.
Step 2
Select the "Parental Lock" feature. Use the arrow keys on your Sony remote to scroll and select "Parental Lock."
Step 3
Enter "4357" using the number keypad on the remote. This is the master password for Sony televisions. This password clears and resets your forgotten password.
Step 4
Enter a new 4-digit password. You have now reset the parental lock on your Sony TV.