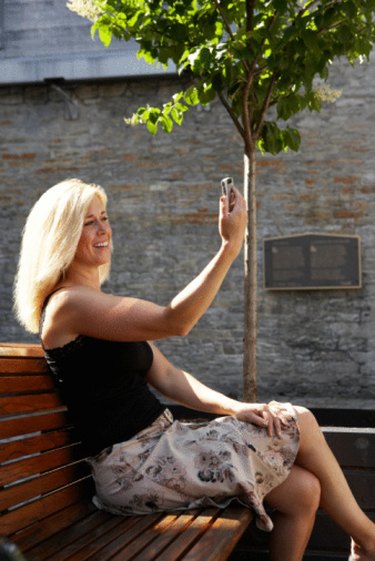 The iPhone is an Internet-equipped range of smartphones designed and built by Apple. It can connect to the Internet using cellular data connectivity, and through its built-in Wi-Fi function. The iPhone can connect to secured Wi-Fi networks, and will remember the password of any networks it's previously connected to so you don't have to log in each time you come into range. It also remembers the Wi-Fi password even if you type it in wrong, and must have the details for that particular network reset before it can successfully connect.
Step 1
Launch the Settings application on the iPhone by tapping its icon on the home screen.
Step 2
Select the "Wi-Fi" option to view a list of networks currently in range of the iPhone.
Step 3
Tap the small blue button to the right of the Wi-Fi network you want to reset.
Step 4
Press the "Forget this Network" button at the top of the network's settings page. The previously entered password will be removed from the iPhone's memory and you will be disconnected from the network.
Step 5
Tap the entry for the network on the "Wi-Fi Networks" page. The iPhone will prompt you to enter the network's password again, and will save the new details when you tap the "Connect" button.