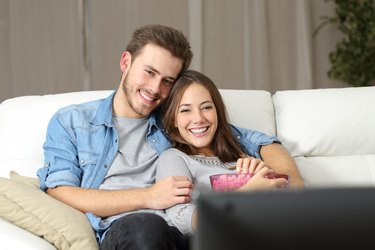 JVC televisions have a reset function that allows you to return the picture and audio settings to the factory defaults. This feature is useful if you have changed settings but don't remember what they were, you have changed your audio configuration or are passing the TV on to a new owner. Once the settings are back to the defaults, you can customize them to your home theater setup.
Step 1
Press the "MENU" button on the remote to display the main menu.
Step 2
Highlight the "Setup" option using the up or down arrow buttons.
Step 3
Press the right arrow or "ENTER" button to access the Setup menu.
Step 4
Scroll down to "RESET" and press right arrow or "ENTER."