If you can't see the Yahoo toolbar at the top of your Web browser anymore and miss its features, restore it by reinstalling the add-on. Before you download and install Yahoo Toolbar for your browser, make sure the add-on is not just disabled -- if so, you can simply enable it. Yahoo Toolbar can be installed in Mozilla Firefox 32 and Internet Explorer 11, but not in Safari. Furthermore, due to Google Chrome policy updates, Yahoo Toolbar is not available for Chrome. You can, however, install the Yahoo Extension for Chrome to continue using Yahoo Search and Homepage.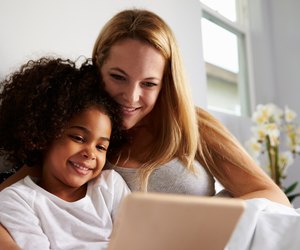 credit: monkeybusinessimages/iStock/Getty Images
Mozilla Firefox
Step
Click the Firefox menu button and click "Add-ons" to display the Add-ons Manager. All add-ons installed in Firefox, including the Yahoo Toolbar, are displayed as a list. Only active and disabled add-ons are displayed in the list; add-ons you remove are immediately deleted from the list.
Step
Locate the "Yahoo! Toolbar (disabled)" add-on and click the "Enable" button to re-enable it. Remove the toolbar by clicking the "Remove" button if you plan on reinstalling it. Restart the Web browser to apply the changes. If the add-on was removed, reinstall it.
Step
Open the "Yahoo Toolbar" page (link in Resources) and click the "Add to Firefox" button. Before you install the toolbar, you can read the privacy policy or end-user license agreement by clicking the "Privacy Policy" or "End-User License Agreement" links.
Step
Click the "Install" button when the Software Installation dialog displays. Click the "Restart Now" button to restart Firefox and apply the changes or restart the browser manually later. You must reconfigure the toolbar after you install it; all your custom settings were removed along with the add-on.
Internet Explorer
Step
Click the gear icon in Internet Explorer and choose "Manage add-ons" from the menu to display the Manage Add-ons window. Select the "Toolbars and Extensions" tab if it is not selected by default.
Step
Select the "Yahoo Toolbar" extension from the Yahoo Inc category and click the "Enable" button if the toolbar is disabled. Restart Internet Explorer to apply the changes and restore the Yahoo Toolbar. If the extension was removed from the Web browser, it will not be displayed in the Toolbars and Extensions list. To recover the toolbar, you must reinstall the extension.
Step
Navigate to the "Yahoo Toolbar" page on Yahoo.com (link in Resources) and click the "Download Now" button. Click the "Run" button when Internet Explorer warns you that the file may harm your computer.
Step
Uncheck the "Set Yahoo as default home page and default search" box if you want to preserve your home page and search engine. Uncheck the "Install Toolbar on my Firefox browser as well" to prevent the installer from installing the add-on in Firefox. Uncheck the "Improve Your Yahoo Experience" box to prevent the toolbar from sending information about your device and Web browsing history to Yahoo.
Step
Click "Finish" to complete the setup process. A new Internet Explorer window containing the toolbar opens automatically.