Even if you're being careful in the Add/Remove Programs portion of the Control Panel, it's still possible to make mistakes and accidentally remove or delete programs you still want to use. Fortunately, Microsoft created the System Restore function, which can reverse the problem. Using System Restore on your Windows XP, Vista or 7 computer, you can restore accidentally deleted programs and much more.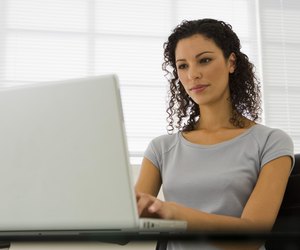 credit: Pixland/Pixland/Getty Images
Step
Click the "Start" button at the bottom left of the screen. Click "Accessories," then "System Tools," then "System Restore." Click "Continue" if prompted by User Account Control.
Step
Click the radio button next to "Choose a different restore point." Click "Next."
Step
Select a restore point from before you deleted the program. For instance, if you lost the program on Feb. 2 of this year, select a restore point from Feb. 1 or earlier. Click the restore point and click "Next."
Step
Click the "Finish" and "Yes" buttons to confirm that you want to restore the computer. Your operating system will reboot and begin restoring the computer to the earlier state.
Step
Click "Close" when the dialog box tells you System Restore completed successfully. Click "Start," then "Programs" and you'll see that your deleted program has been retrieved.