Scanning documents into Microsoft Excel is a fairly straightforward process that should only take a few minutes to complete successfully. Microsoft Excel is a spreadsheet-based piece of software that allows users to create tables and charts using the program. If needed, the software also allows users to scan documents into the spreadsheet to include in the same document.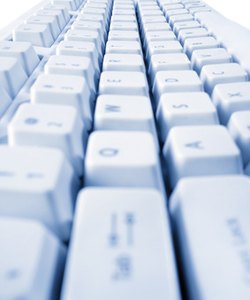 Step
Click on the "Start" button on the taskbar and select "All Programs" from the next menu. Select "Microsoft Office" and "Office Tools" from the subsequent page.
Step
Click the "Microsoft Office Document Imaging" option from the screen. Click "File" at the top of the page and click the "Open" tab. Select the file that you want to scan into Excel and click "Open" once more. Select the icon with an eyeball on it from the lower-right corner of the screen to run the document through the OCR (Optical Character Recognition) process. This process is required prior to putting the document into an Excel file.
Step
Highlight the entire document with the mouse once the OCR process is complete. Click "Edit" from the top menu and select "Copy" from the subsequent menu.
Step
Open Microsoft Excel and open the workbook that you want the data added into. Click "Edit" from the top menu and select "Paste" from the available options. The document will now appear in the Excel workbook.