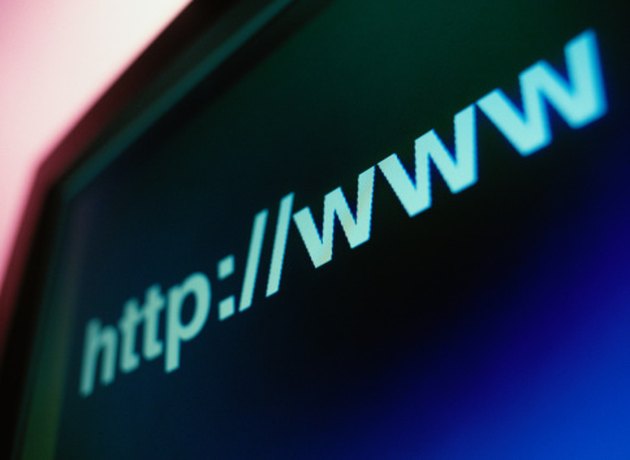 Almost all modern Web browsers save a record of the websites you have visited. You might find this useful if you ever need to revisit a website but you don't recall the address. Although you might have deleted your history to protect your privacy, you may still be able to recover the browsing data. You can also use recovery techniques if you want to look over the websites your children have visited.
Searching Data Files
Step 1
Click on the Windows orb and then click on "Computer."
Step 2
Type "index.dat" into the search bar and press "Enter." If no results are found, type "history.dat" into the search bar and press "Enter." These two data files contain the information cached by your Web browser, including the history. The files aren't always properly cleared when you delete the history through the browser.
Step 3
Double-click on the file, and click the "Select a program from a list of installed programs" option and click "OK." You can usually view these files with a text editor such as Notepad or Notepad++, but you might even be able to use Excel, depending on how the data is saved.
Temporary Files
Step 2
Press "Alt," and then click "Tools" and "Internet options." Click "Settings" under "Browser history" in the "General" tab. Click on "View Files." In Firefox or Safari, click on "Show Cookies."
Step 3
Close the file folder window. Click "View Objects" in the "Temporary Internet Files and History Settings" window in Internet Explorer. Click the "Cookies" folder from the folder list in the left-hand pane. Look through the names of the cookies for the names of websites. Cookies are pieces of data that certain websites place on your computer when you visit them. Many times, deleting the browsing history doesn't delete the cookies.
System Restore
Step 1
Click on the Windows orb and type "System Restore" into search bar and click on "System Restore" when the program is located.
Step 2
Click the "Choose a different restore point" option and click "Next."
Step 3
Click a restore point that was saved before the Internet history was deleted and click "Next." Click "Finish." Windows works through the restore process and restarts your computer. By doing this, you may be able to view the history as it existed before you cleared it through the Web browser. This is a drastic method of finding your history, and there are no guarantees it will be successful.
Step 4
Open your Web browser and then open the history. If the data was preserved, you can see it as it appeared at the time of the system restore point.