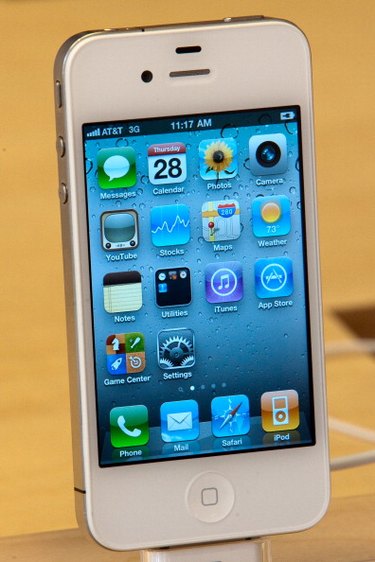 Many of today's mobile phones have built-in Web browsers. However, websites do not always look attractive when viewed on small screens. For this reason, many Web developers create mobile versions of their websites. When the server detects that a mobile phone is requesting to view a page, the server sends the mobile version so that it looks correct on the phone. Safari -- the Web browser included with Mac OS X -- has the ability to change its user agent string to mimic that of a mobile phone. Use this feature to view a mobile website on your Mac.
Step 1
Open the "Safari" menu at the top of the window, and then click "Preferences."
Step 2
Click the "Advanced" tab.
Step 3
Click the "Show Develop menu in menu bar" check box. A new menu called "Develop" appears at the top of the window. Close the "Advanced" window.
Step 4
Click "Develop," and then click "User Agent."
Step 5
Click to change your browser's user agent to "Mobile Safari 1.1.3 -- iPhone." Note that the version number may differ depending on the version of Safari installed on your Mac.
Step 6
Type the address of a website in the Safari address bar, and press "Return." Safari displays the mobile version of the website, if it has a mobile version available.