How to Set Parental Controls on Safari. Parents that want a way to monitor their children's Internet use and protect them against inappropriate Web content will often choose to set their own parental controls. The Safari Web browser allows parents to regulate their children's browsing abilities by giving them parental control over what Web sites are available to their children, what programs they are allowed to use, and what email addresses they are allowed to correspond with. Setting the parental controls on Safari is a great way to ensure that your children are safe and protected while using the Internet.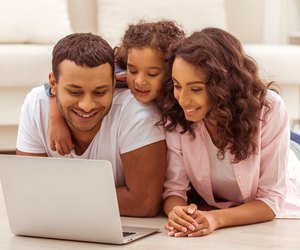 credit: GeorgeRudy/iStock/Getty Images
Set Your Parental Controls
Step
Go to your computer's System Preferences window and choose 'Accounts' from the available options.
Step
Click on the padlock icon in the bottom left hand corner of the window in order to allow changes to your account.
Step
Type in your administrator username and password in order to unlock your preferences.
Step
Choose the account you would like to modify from the list of users and click on it. This will bring up a list of the programs on your computer that can be configured.
Step
Put a check in the box next to the Safari icon.
Step
Click on the 'Configure' button to the right of the icon and press 'OK' when asked if you want to open Safari.
Step
Type in a Web address for a site that you want to allow your child to visit. Although it won't display the page, Safari will ask you if you want to add this page to your child's bookmarks bar.
Step
Click on 'Add Web site' to set the link.
Step
Repeat steps 7 and 8 for other Web sites you want your child to be able to access.