Most modern laptops come with wireless Internet capabilities so you can take and use the laptop anywhere Wi-Fi service is available. For security reasons, your laptop won't automatically connect to a network in the area. You must take steps to complete that process.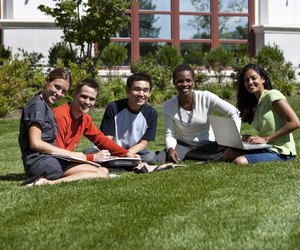 Step
Determine whether your laptop is Wi-Fi-compatible. Click "Start" and click to "Connect To" on the right side of the menu. You should see Wireless Network Connection as an option. If you don't see Connect To in your Start menu, click "Start" and then "Control Panel." Click "Network and Internet." You should see a wireless option in the list. If you don't see this, then your laptop is not setup for a Wi-Fi network, in which case you need to purchase and install a USB wireless receiver or a wireless PCMCIA Card receiver.
Step
Connect to a wireless network. To do so, double-click the "Wireless" icon or "Network" icon in your system tray. Click "Connect to a Network."
Step
Select the network to which you want to connect and click "Connect." You've successfully connected to a wireless network.