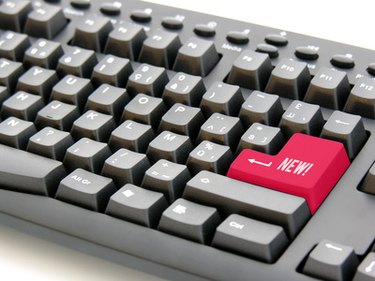 AOL is a popular Internet service provider that also offers free email accounts to users of other Internet service providers. If you have an AOL Internet service account and have upgraded to a new computer, you can access the Internet using your existing account, which allows you to retain your user names and passwords as well as your email and other account settings.
Step 1
Start the new computer. Log in using an administrator user name and password. Insert the CD containing the AOL software. Setup should start automatically. If it does not, click "Start" and click "Computer" or "My Computer." Double-click the drive containing the CD. Double-click the file ending in "exe" to start the setup process.
Step 2
Click "Current Member Click Here" in the setup wizard window.
Step 3
Select "Adding Your Existing Account to This Computer." Click "Next Click Here" to proceed.
Step 4
Click the "Browse" button under "Select Destination Directory" if you want to install the AOL software in a folder other than your "Program Files" folder. Otherwise, click "Next Click Here" to install the software in "Program Files" and continue.
Step 5
Wait while the software is installed and setup is complete. Enter your existing AOL user name and password when prompted. Remove the CD and restart your computer once the setup is complete.