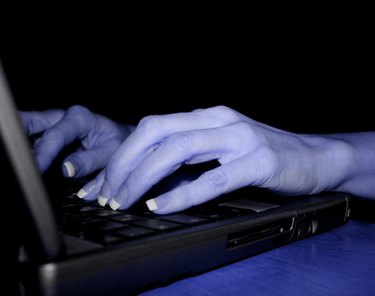 You can personalize your new computer to make it your own and set it up to accommodate your personal preferences. If you have purchased an HP laptop, you can set it up in a matter of minutes to run exactly as you like.
Step 1
Power your new HP laptop on, insert the virus-protection software CD into your computer and follow the prompts to complete the installation. If the software is already installed, you do not have to install it again.
Step 2
Click the Windows menu to access the "Control Panel" and click "Clock, Language and Region" to customize your language settings. Here you can also change the language preferences, the date and time format as well as the keyboard language to type in another language. You can also add clocks for different time zones to be displayed on the desktop of your HP laptop computer.
Step 3
Click the Windows menu and access the "Control Panel" to configure your laptop settings to create a home network to connect to the Web and access your e-mail. Click "Network and Internet" to access your "Network and Sharing Center" and to set up your Internet preferences. Here you can also synchronize with other computers and Bluetooth devices to connect with your HP laptop computer. If you have a mobile device, you can use this application to set up your device with your HP laptop.
Step 4
Plug in the USB cable into your HP laptop to transfer your files from your old computer to your new laptop with the external hard drive. Click on the "Computer" icon on your desktop and then click on your external hard drive, located under "Devices with Removable Storage." Right-click on the desktop of your HP laptop to create a new folder and transfer your files from the external hard drive to the new folder.
Step 5
Open the control panel and click "User Accounts and Family Safety" to create a user account for each person who will be using the computer. This will allow each person to have customized settings and personal files assigned to their account. Here you can also set up parental controls and passwords for each user if needed.
Step 6
Visit the Microsoft Download Center to access downloads for your computer, such as Microsoft Office, to create documents, spreadsheets and presentations. Here you can also find free downloads to customize your computer with. You can click the drop-down menu to view the available downloads for each category. (See Resources for link).