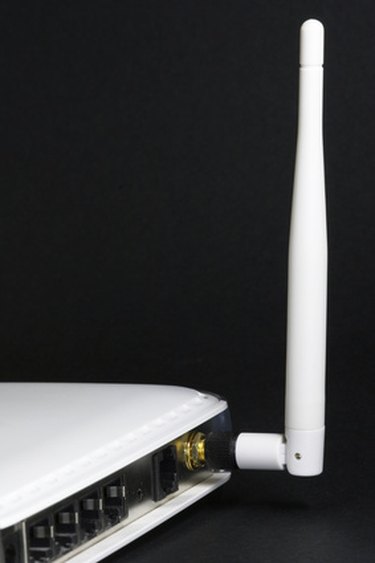 The definition for Wi-Fi is wireless fidelity. Fidelity is the ability to connect wirelessly to the Internet or network without electronic interference. Wireless connections enable users to be much further from the connection source, with much less ease than buying long Ethernet cables and moving them every time the computer moves. All new Windows operating systems are set up to handle new wireless connections.
Step 1
Plug the Internet source into the wireless router via an Ethernet cable. There should be a connection called "WAN," "WLAN" or "Internet."
Step 2
Power on both devices and wait for the status lights to show. Some lights may still blink, meaning that they are constantly working.
Step 3
Power up the computer that needs to be connected and log on.
Step 4
Right click the Wi-Fi icon in the bottom right of the Windows desktop and select "Open Network and Sharing Center."
Step 6
Follow the on-screen directions to manually create a network profile with the desired settings. Refer to the router instructions for the default user and password settings to log on.
Things You'll Need
Wireless router

Internet connection

Windows PC