If you're selling items on Craigslist, boost the effectiveness of your advertisement by including a photograph of the item. A picture lets potential buyers know the visual condition of the item, the approximate size and details -- such as color and patterns -- that may be difficult to describe. Before adding a picture to a Craigslist ad, resize the photo so it will upload quickly during the ad creation process and when potential buyers view the ad. Since viewers see the picture on a computer monitor, and not in print, use photo editing software to reduce the photo's resolution.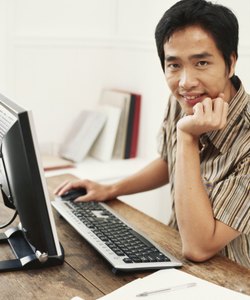 Step
Open a photo editing software program on your computer.
Step
Select the "File" and "Open" options from the program menus. Choose the digital photo to resize for the ad.
Step
Choose the "Crop" tool. Type new image dimensions -- such as 4-by-6 inches for a vertical picture or 6-by-4 inches for a horizontal photo -- into the image size box.
Step
Change the dpi -- or dots per inch -- setting to 72, the maximum resolution output by standard non-high definition computer monitors.
Step
Click and hold the mouse down to drag the crop tool over the image to trim off any excess background and make the item for sale look larger. Release the mouse button and double-click to make the crop.
Step
Save the new, smaller image file with a new file name so you don't overwrite your original file.