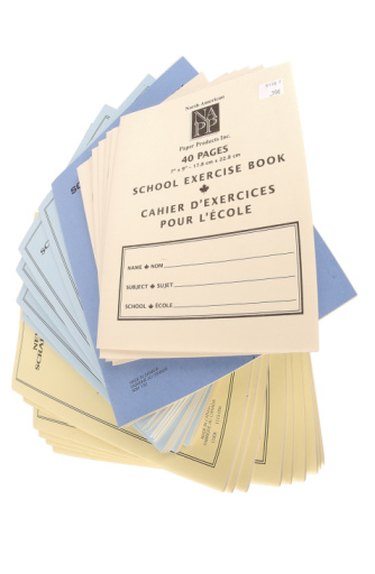 In Microsoft Word 2010, the advanced Margin options let you split each page in half, turning a horizontal page into two visually separate vertical pages. When you print the document and then fold the pages in half, they will form a booklet with left and right pages that you can thumb through as you would with a book. You can simply treat each half-page as a normal page, and Word will maintain a booklike format.
Step 1
Open the Microsoft Word file that you want to format as a booklet. Click the "Page Layout" tab on the ribbon.
Step 2
Click the "Orientation" button; on the drop-down menu, click "Landscape."
Step 3
Click the "Margins" button; on the Margins menu that drops down, click "Custom Margins" to open the dialog box.
Step 4
Click the drop-down field labeled "Multiple Pages" -- it probably shows "Normal" as its current option. On the drop-down menu, click "Book Fold."
Step 5
Tip
When you print the document, change the print settings to print on both sides of the pages.