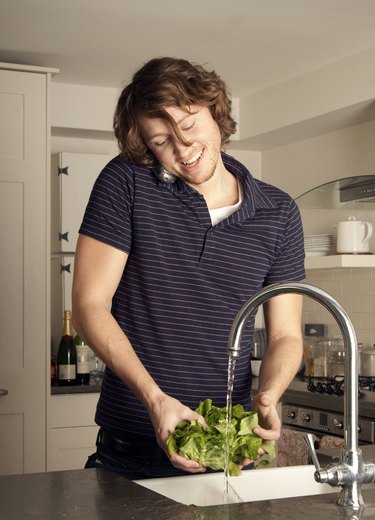 Uniden offers a number of cordless telephones with an answering machine function, helping you keep track of calls you receive on your land line when you are not around. When you get a message, a light on the phone and the base of some units will flash. Some units may also display the number of messages you have, or will make a tone sound.
Listen to Your Messages
Getting your unit to stop flashing its message light is pretty simple: Listen to the messages. From the base of the unit, you can typically do this by pressing the "Play" button and then listening to the messages. From your cordless phone, you'll typically press the envelope icon. The system will play the new messages first, followed by any saved messages. Once you've listened to all of the new messages, the lights on the base unit and the cordless phone should turn off. Since every Uniden cordless phone system is slightly different, check your unit's user guide for more specific instructions on playing, deleting and saving messages.