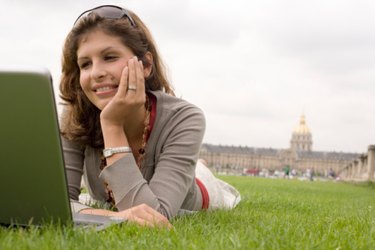 There is nothing worse than an out of sync audio and video in iMovie. Thankfully, the issue is fixable by extracting the audio from the project and re-adding it, according to Apple. In addition to audio extraction, your iMovie application might require a software update to correct software errors that might have caused the synchronization issue between the audio and video.
Step 1
Click "Go" and "Applications" on your Mac's desktop menu. Double-click "iMovie" or "Control" and click the application's icon.
Step 2
Click "File" and "Import Movies" in iMovie. Click the movie and click "Choose."
Step 3
Click the iMovie file and "Advanced" on the iMovie menu. Click "Extract Audio."
Step 4
Select the audio file, and click "Edit" on the menu. Click "Trim to Selection" and trim the audio clip to sync up to the video clip.