There is nothing worse than an out of sync audio and video in iMovie. Thankfully, the issue is fixable by extracting the audio from the project and re-adding it, according to Apple. In addition to audio extraction, your iMovie application might require a software update to correct software errors that might have caused the synchronization issue between the audio and video.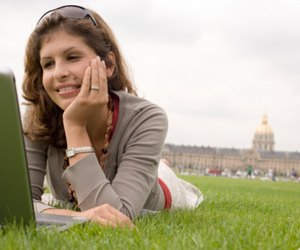 Step
Click "Go" and "Applications" on your Mac's desktop menu. Double-click "iMovie" or "Control" and click the application's icon.
Step
Click "File" and "Import Movies" in iMovie. Click the movie and click "Choose."
Step
Click the iMovie file and "Advanced" on the iMovie menu. Click "Extract Audio."
Step
Select the audio file, and click "Edit" on the menu. Click "Trim to Selection" and trim the audio clip to sync up to the video clip.
Step
Click "File" and "Save."