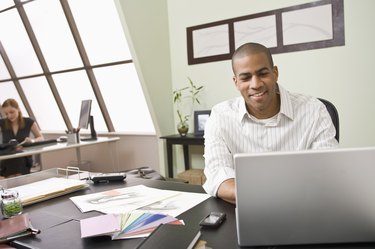 Repeated alterations to Windows operating systems can bog down the computer to a point where it cannot start up. Should this occur, take advantage of the system restore feature that is accessed from the computer's basic input/output system (BIOS). This feature is available only in Windows ME, XP, Vista and 7. This process will work only if you had the system restore program running before the computer's critical system failure, as the program essentially keeps a record of the various firmware updates and can switch the system to a previously stable version.
Using System Restore
Step 1
Insert your Windows OS DVD into the computer's DVD drive.
Step 3
Press any key to boot up the system in "Recover Mode" when the screen prompts you to do so.
Step 4
Pick your language, time and currency format, and keyboard input settings in the next screen. Press the "Next" button.
Step 5
Click on the "Repair your computer" option on the next screen.
Step 6
Left click on your OS from the list of options presented. Select "Load Drivers," and then select "Next."
Step 7
Click on "System Restore" from the list of recovery tools presented on the next screen.
Step 8
Press the "Next" button to proceed through the "System Restore Wizard" that pops up.
Step 9
Pick a restore point from the next screen, and then press the "Next" button. Each restore point is dated, so select a date when the computer was functioning normally.
Step 10
Click on the "Finish" button to begin your system restore.
Step 11
Click on the "Restart" option to finish the system restore and gain access to your desktop.