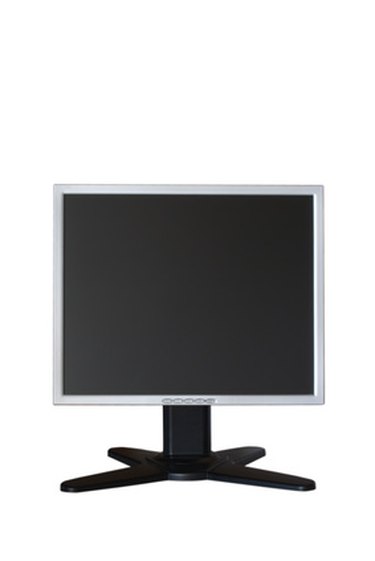 Benq is an international company that provides computing solutions for three distinct spheres: communications, consumer electronics, and computing. One of Benq's major products is the LCD computer monitor, which provides high-resolution images to the user. All technology, regardless of how well it is made, is prone to problems. Therefore, troubleshooting your Benq LCD monitor may help you solve some typical problems.
Step 1
Make sure that the power cord is secured in two distinct places: the AC in slot of your Benq monitor and the wall outlet. If it is not, secure the power cord. Additionally, make sure that the "Power" switch is set to "On".
Step 2
Test your wall outlet if the previous step was unsuccessful. Plug another electronic device into the wall outlet and see if the device turns on. If it doesn't, the problem is likely caused by a lack of power. Try plugging your monitor into a different outlet.
Step 3
Make sure that the video connection cable is secure in two places: the monitor and the computer.
Step 4
Try using a different input source with your Benq monitor if you are experiencing no picture on your monitor. If you have a different laptop or computer, connect the computer to your monitor to determine if the problem is being caused by your original computer.
Step 5
Reset the color settings to factory settings if your image is appearing yellow, blue, or pink. To do this, press the "Menu" button on your monitor. Then select "Picture," "Color," and "Reset Color." A caution box appears warning you that you are about to reset factory settings. Select "Yes" and the color settings are reset.
Step 6
Adjust the screen resolution if the image is blurred, flickering, or distorted. To do this, open "Display Settings" on your computer. Click "Start," "Control Panel," "Appearance and Personalization," "Personalization," and "Display Settings." Move the slider under "Resolution" to the highest possible resolution. Click "OK" to save your settings.
Step 7
Reset your Benq monitor if the previous steps didn't solve your problem. Press the "Power" button in the lower right-hand corner of the monitor to turn it off. Then unplug the monitor from the wall. Wait a few minutes and plug the monitor back in.
Step 8
Restart your computer if the previous steps were unsuccessful. Click "Start" and then "Turn Off." Select "Restart" from the list of options.