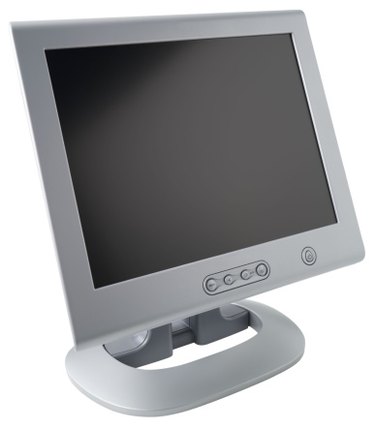 Reducing the brightness of your computer screen helps save electricity and battery power. It can also reduce eye strain if you are sensitive to bright back lights. On laptop computers, brightness is controlled by the computer's power settings, although there may also be quick access controls on the keyboard. Desktop computers that use external monitors rely on the controls on the monitor itself to reduce the brightness.
Laptop Computers
Step 1
Look on the keyboard for a graphic of a darkened sun, often accompanies with a down arrow. Hold the "Fn" or "Function" key and press this sun key to reduce brightness. If you do not see this key, skip to the next Step.
Step 2
Click the "Start" button, type "power options" and click "Power Options" in the results list.
Step 3
Click and drag the bottom slider, labeled "Screen brightness," to the left to reduce brightness in your current configuration.
Step 4
Click "Change plan settings" next to the power plan that is currently checked.
Step 5
Click and drag the sliders under the "On battery" and "Plugged in" columns to set the brightness for each situation.
Step 6
Click "Save changes" to save your configuration.
Desktop Computers
Step 1
Press the "Menu" button on the bottom of your computer monitor.
Step 2
Press the arrow keys on the monitor to select "Brightness" in the on-screen menu.
Step 3
Press "-" on the monitor to reduce the brightness of the screen.
Step 4
Press "Menu" again to get rid of the on-screen menu, or just wait a few seconds for it to disappear on its own.