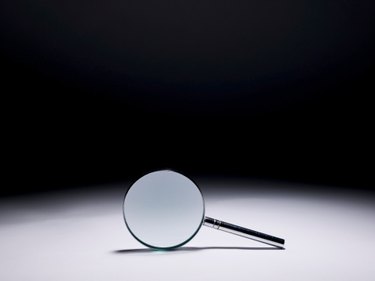 If you have trouble seeing small type, Windows caters to your vision difficulties with a Magnifier program, which can enlarge a portion of the screen or all of it like a magnifying glass. You can even set it to run every time Windows starts. Although helpful with small font texts, you probably don't need to use it all the time. You can easily disable the Magnifier when you don't require its help viewing items on your screen.
Step 1
Go to the "Start" menu and click "Control Panel."
Step 2
Click "Ease of Access" link, then "Ease of Access Center" and then "Make the computer easier to see."
Step 3
Uncheck the "Turn on Magnifier" option in the "Make things on screen larger" section.
Step 4
Tip
To exit the Magnifier window, press the "Windows" logo and "Esc" keys at the same time.