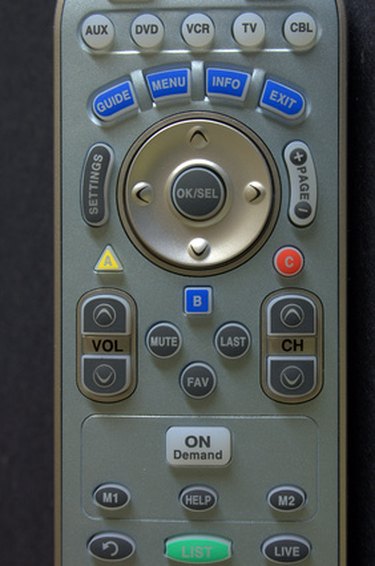 Many television sets as well as satellite and cable providers offer parental controls that allow individual channels to be blocked. For example, parents can block all channels with content over a PG rating or all pay channels. Blocking a channel requires a password to be entered in order to watch that channel. You can also unblock any channel that you previously locked.
How to Unblock TV Channels
Step 1
Turn on the TV and cable/satellite box. Using your remote controller for the satellite or cable box, select "menu," and then "parental controls."
Step 2
Click "edit settings" and enter your password to access parental control options, such as blocking and unblocking channels. Your satellite or cable control menu may call this "lock channels" or "unlock channels." From here, you can show adult channels if you previously had them blocked and can unblock channels hidden by rating or unblock individual channels. Enter your pin or password again to complete the unblocking command.
Step 3
Click "done" from the parental controls menu and return to your satellite or cable guide. Enter the channel(s) you just unblocked and verify that you can view programming on that channel. If the channel still shows as blocked, go back into the parental controls menu and make sure that channel shows as unblocked. You may need to turn your satellite or cable box off and back on for your new settings to take effect.