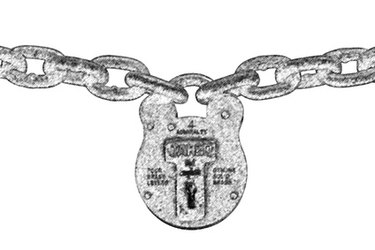 Vizio LCD televisions all come standard with parental control locks that allow you to block certain television shows from being viewed. With Vizio security locks, you can adjust your television to allow or block movies of a certain rating, television shows and even channels. The four-digit security code makes it easy for you to control and monitor what your children watch while you are away; in addition, security locks monitor how much television your children watch.
Step 1
Press "Menu" on your Vizio remote. Use the arrow buttons to scroll right until you reach the "Parental Control" menu.
Step 2
Adjust your security features. Using the arrow buttons, adjust your television ratings and channels you wish to block by selecting "TV rating" and "Channel block" options.
Step 3
Select "Access code" to adjust your security password. Enter a password and re-enter it to confirm.