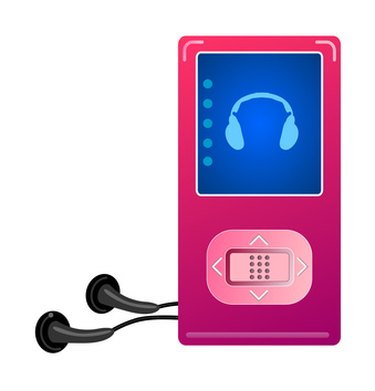 An MP3 player may freeze up due to a bad file that has been uploaded onto the player, or because of an internal software error caused by no fault of your own. Until you unfreeze the MP3 player, you cannot stop or manually change the music being played on the player, and the device is rendered essentially useless. While dealing with this issue can be frustrating, unfreezing the MP3 player can be achieved by attempting several fixes.
Step 1
Flip the "Hold" switch that's on either one of the sides or the top of the MP3 player to "OFF." Press "Play" or any other button to try to unfreeze the player.
Step 2
Leave the MP3 player on in its frozen state until the player's battery completely dies. Depending on the amount of life left on the battery, this could take several hours.
Step 3
Connect the MP3 player (using the universal serial bus or USB cord) to an MP3 charger or a computer. Turn the computer on. Leave the MP3 player charging for 30 minutes to 1 hour. Try playing music on the player while it's still charging.
Step 4
Connect the MP3 player to a computer using the USB cord. Open the software media program that syncs with that particular MP3 player. Then, click on the "Sync Player" or "Sync" link or tab, depending on the program you're using. Wait ten seconds, and then try to use the MP3 player. Disconnect the player from the computer if it's still frozen.
Step 5
Press "Reset" on the MP3 player. Depending on the MP3 player you own, the button may be easy to find or incredibly small. With tiny buttons, a tack, needle or similar item is needed for pushing. Press and hold the "Reset" button for approximately seven to ten seconds. The player should unfreeze and reset. Some data, such as music, may be removed from the MP3 player during this process.