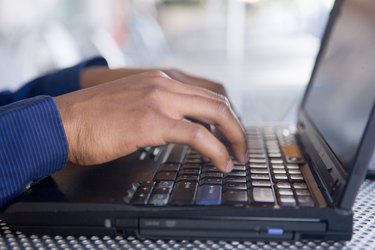 Printer drivers--including those used by the Canon series of printers--are not uninstalled in the same manner as other drivers. However, the process for uninstalling Canon printer drivers is actually fairly straightforward, once you know what you are doing.
Step 1
Click the "Start" menu and launch the "Print Management" option. If there is no "Print Management" option in the Start menu, position your mouse pointer over "Administrative Tools". If the "Print Management" option is not here, return to the "Start" menu and type "Print Management" in the "Start Menu Search" function. Once the Search has located "Print Management", launch it by double-clicking on its icon.
Step 2
Click on "Print Servers" in the left frame of the "Print Management" window and select the appropriate print server. On most computers, there will be only one option.
Step 3
Click the "Drivers" option in the left window. This will bring up a list of all the printer drivers installed on your computer.
Step 4
Right-click the Canon printer driver and select the "Remove Driver Package" option from the drop-down menu that appears. This will remove all the drivers for your Canon printer.
Step 5
Reboot your computer to complete the uninstall process.