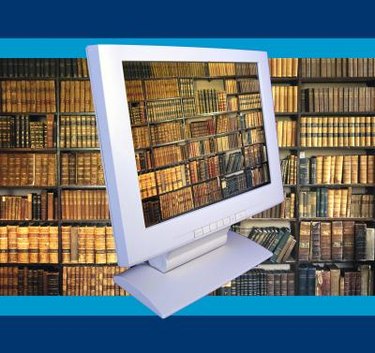 Kindle is the version of an electronic reader offered by the popular website Amazon.com. These readers are gaining popularity because they allow you to carry hundreds of books with you in one lightweight, easy-to-use device. The Amazon Kindle also has a Web browsing feature that is being offered on a limited basis. However, some enterprising users have figured out how you can unlock the browser feature on your Kindle, and download free and purchased books as well as visiting your favorite sites.
Things You'll Need
Computer
Internet access
Amazon Kindle
Step 1
Sign up for two accounts with Amazon. Use a different email address for each account.
Step 2
Sign in to Amazon.com using one of your accounts. Purchase a $20 gift card. Associate the gift card with your other Amazon account when prompted.
Step 3
Register your Amazon Kindle using the second account. Choose to download Kindle book using your gift card.
Step 4
Fill out the check-out form, and do not use one-click purchasing. You must provide an address as if you were purchasing a physical book, but nothing will be sent to you. Finish the check-out process and download the book; as long as you have provided a valid U.S. address, your browser should be unlocked.