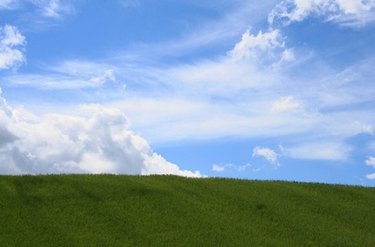 Sometimes when you attempt to change the Windows desktop background or wallpaper image, you receive an error message. This is because active desktop wallpaper group policy restrictions are set to prevent users from making changes to the Windows background. Your can unlock the desktop background by entering into the Windows registry and making changes to the active desktop wallpaper registry value.
Step 1
Click "Start" and input "regedit" into the Windows search field and press "Enter." If you are using Windows XP click on "Start," select "Run" and input "regedit" to enter the registry editor.
Step 2
Navigate through the registry using the "plus" and "minus" icons in the left pane. Locate the "HKEY_CURRENT_USER\Software\Microsoft\Windows\CurrentVersion\Policies\ActiveDesktop" subkey.
Step 3
Locate the "NoChangingWallpaper" registry value on the right. Right-click the registry value and select "Modify."
Step 4
Input "0" (without quotes) into the "Value Data" field. Click "OK" to save your changes and exit the Windows registry editor.