A graphics card is a a computer component with its own memory and graphics processing unit which allows the computer to display high demand graphics. Some computers contain integrated graphics processing, which means there is no graphics card that is distinct from the motherboard. Computers with built in graphics cards are generally much worse at handling complex graphics; a dedicated graphics card should be used when attempting to play games with high graphic requirements. In either case, running updated drivers on your graphics card will optimize its performance.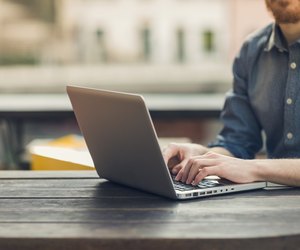 credit: demaerre/iStock/Getty Images
Step
Identify your graphics card. To do this, go to the control panel, and then click on the "Device Manager." Under your device list, look for the "Display Adapters" category, which will list your graphics card. You can click on your card for further information, such as the currently installed driver information.
Step
Go to the website of your graphics card manufacturer and find the area for driver downloads. Most video cards are either made by Nvidia or ATI (see Resources below).
Step
Enter your graphics card model in the driver search fields on the manufacturer website.
Step
Download the latest driver provided for your video card. Before downloading, check the product support notes for the driver to make sure your video card is supported by the driver, and there is not special exclusion for your computer.
Step
Install the driver. Double click the driver after it is downloaded and follow the installation wizard. After installation you will be required to restart your computer for the changes to take effect.