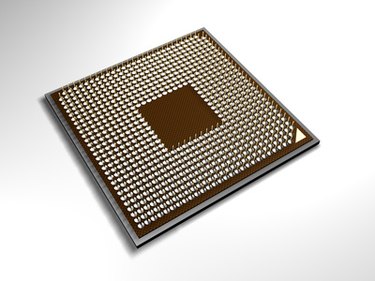 Updating CPU drivers is an important part of ensuring that your computer's hardware is compatible with the latest Windows updates. Additionally, updates will typically fix any bugs or errors that have been identified since the release of the previous CPU driver. Windows 7 will not only automatically detect the model of your CPU, but will also download and install the newest drivers for your CPU once you begin the update process.
Step 1
Open the Start Menu, right-click "Computer" and then select "Properties" to open the System menu.
Step 2
Click "Device Manager," which is located on the left toolbar of the System window.
Step 3
Click the arrow to the left of "Processors" from within the Device Manager window.
Step 4
Right-click on your processor and click "Update Driver Software" to begin the updating process. To complete the update you may be required to restart your computer.