The IDE controller and drivers can assist your computer with connecting to and using hardware devices such as hard drives. Occasionally, you may need to update an IDE driver if you notice the malfunction of IDE-related hardware. The malfunction of the hardware may cause your computer to produce an error on your screen. Using Device Manager, which is located in your MS Windows 7 Control Panel, you can easily upgrade your IDE controller drivers.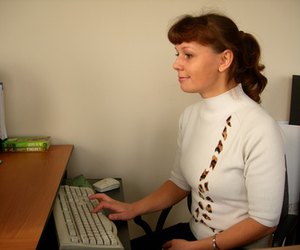 Step
Go to your IDE device manufacturer's website and search the website for the updated IDE driver that you want to download. Select the driver, browse to location where you want to save it and click "Save." For example, you can save the driver to your computer's desktop.
Step
Click on the "Start" button and open the "Control Panel."
Step
Select "Hardware and Sound" and click "Device Manager." The Device Manager window will open.
Step
Look for "IDE ATA/ATAPI Controllers." Click on the plus sign in front of the line "IDE ATA/ATAPI Controllers." This will expand the selection.
Step
Double-click on the IDE controller that you want to update.
Step
Select the "Drivers" tab. Click on the "Update Driver" button and select "Browse My Computer for The Driver Software."
Step
Click "Browse" to navigate to the location of the updated driver that you downloaded in Step One.
Step
Select "Next." Once the driver has been confirmed, click "Finish" to complete the process.
Step
Restart your computer for the update to complete.