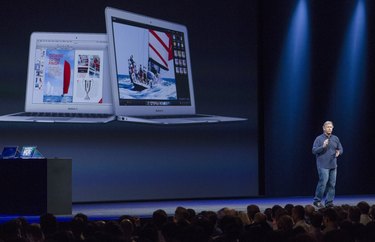 The Safari browser is similar to any other software program in that new versions are released by Apple to fix bugs, improve performance and offer new features. Updating Safari's desktop version is different than updating its mobile version. The desktop version downloads as a stand-alone application, whereas the mobile version updates when an upgrade of the iOS operating system is released.
OS X Safari
Recent versions of Apple's OS X operating system, such as Yosemite, allow you to automatically install software updates. Enable "Always Update" when it appears the first time an update is available for any installed program. This allows future updates to be downloaded and installed automatically, including Safari. Older versions, such as Mavericks and Mountain Lion, require you to search for updates in the Mac Apple Store. Updates for Safari in OS X versions earlier than Mountain Lion are located under "Software Update" in the Apple menu.
IOS Safari
Safari updates when you upgrade your version of iOS on your iPhone, iPad or iPod touch. A red notification circle appears on the Settings app when a software update is available. Open the app, tap "General" and then tap "Software Update." Follow the onscreen instructions to download and install the iOS update, which will include the latest mobile-optimized version of Safari.