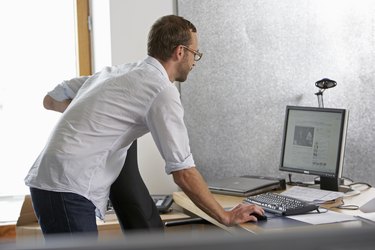 VLC is a freeware media player capable of playing virtually all media formats and codecs used with media files. VLC packs all media codecs into the software so you don't have to individually update a codec when an update is available. The VLC software handles the updating process for you, downloading and installing the codec for use with your media files.
Step 1
Go to "Start" and click "All Programs." Click "VideoLAN" then "VLC Media Player."
Step 2
Click "Help" and "Check for Updates."
Step 3
Click "Yes" to download the current VLC player and codec updates. Use the Explorer window to select a location to download the file and click "OK." A progress bar appears to indicate the download and installation progress. The bar disappears once the installation is complete.