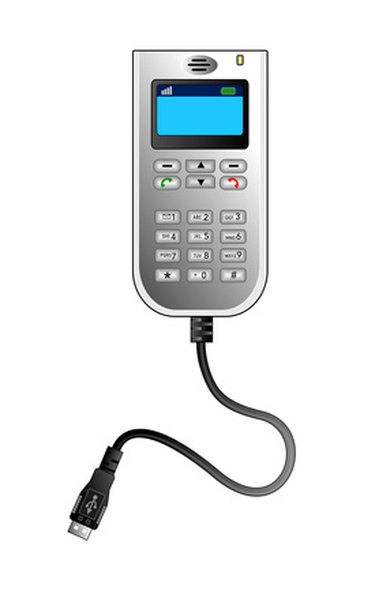 Uploading photos from a Samsung phone is model-specific. On smartphones, it's probable that you can simply connect your phone to your computer using the USB connection, find your phone's photos folder and copy them to your computer. The model-specific instructions for uploading photos from your phone can be found in your phone's user manual. If you cannot find or no longer have your user manual, you can download one for free from Samsung's website.
Step 1
Go to Samsung's online support page (see Resources).
Step 2
Click "Cell Phones" in the "Mobile" section. A menu will pop up that will allow you to pick your cell phone by service provider, then by model number. Choose your carrier and model number and click "Select." On the following page, click "Get Downloads."
Step 3
Select your language and file type. Most user manuals are available in English and Spanish as .pdf or .djvu downloads.
Step 4
Save the file to your computer by following the on-screen instructions. Open the file using a reader (if you don't have one, you will be instructed as to how to download one). Find the section on uploading photos and follow the instructions given there.