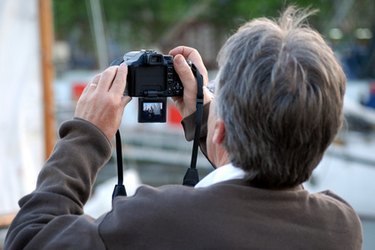 Uploading photos using your SanDisk USB drive is a fairly straightforward process that should only take a few minutes. SanDisk USB drives allow users to store large amounts of data on a small and portable hard drive that makes it simple to carry a lot of information. The hard drive has a USB connector on the end of it to make the transfer of data from one computer to the other extremely easy.
Step 1
Open up the "My Computer" tab on the computer's main screen and find the SanDisk USB drive among the drives shown as present in the system. Connect the SanDisk USB drive to an available port on the computer and take note of where the drive appears. Some computers will recognize the USB drive as "Removable Storage," while others will simply give it an alternative drive name.
Step 2
Select the SanDisk USB drive from the available otions. Highlight the photos that you want to transfer from the portable USB drive and drag them with your mouse to the folder where you would like them saved. This transfer should take place quickly. However, if you are transferring a large number of photos, it may take a few minutes.
Step 3
Left-click on the "Remove Hardware" tab in the bottom right corner of the task bar. A window will appear asking which drive you would like to remove. Select the SanDisk USB drive and click the option marked "Safely Remove (SanDisk USB Drive) Device." When an icon appears that it is safe to remove the drive, pull it out of the computer.