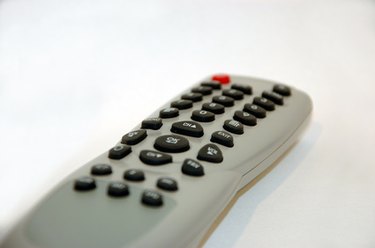 DirecTV satellite receivers act as a digital converter box if you use an analog television. With the DirecTV receiver you can obtain on-air signals. These are your local channels such as CBS, ABC, FOX and NBC. Many other satellite providers do not support local stations, forcing you to use an antenna to watch any local station. Thankfully, you can view your local channels by pressing a few buttons on your remote control.
Step 1
Power on your television and the DirecTV satellite receiver.
Step 2
Push the "Guide" button on the DirecTV remote control. This brings up the station listings for DirecTV.
Step 3
Scroll down through your listings. On the left side of the screen is the station number and name of the channel. Scroll down until you find the local on-air stations. These stations are found typically under channel 100.
Step 4
Select the on-air station you want to watch and press "Select." The on-air channel loads onto your TV screen.