Location Services on the iPhone combines data from GPS satellites, Wi-Fi routers, cell towers and Bluetooth connections to pinpoint your phone's geographic location. With your permission, iOS apps can use your location in a variety of ways: A mapping app can center on your current location, while a social media app or the Camera app can tag images with your locale. To turn Location Services on or off, or to change settings for an individual app, use the iPhone's Settings app.
Step 1
Open the Privacy page in the Settings app.
Step 2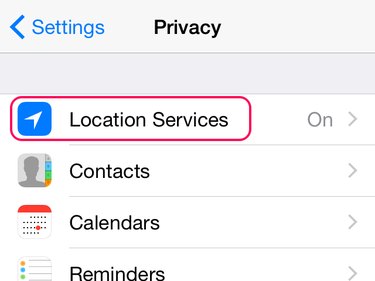 Step 3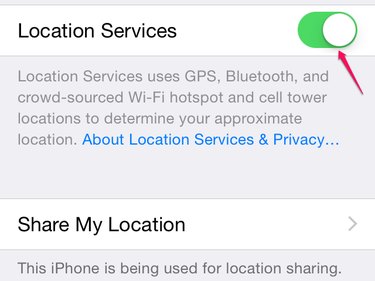 Switch the Location Services option off to disable Location Services entirely. Switch it on to enable Location Services in permitted apps.
Step 4
Scroll down and tap an app to change its Location Services permissions. To change permissions for iOS system activities, scroll to the bottom of the list and tap System Services.
Step 5
Switch off any of the system services to prevent them from using your location.