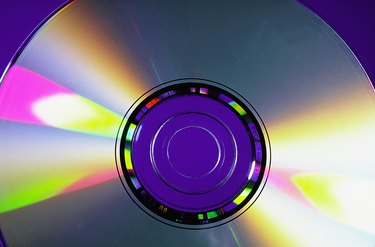 Nero ImageDrive allows you to mount ISO files on a virtual drive. You can use the virtual drive exactly like a physical CD-ROM drive, and it is visible in Windows Explorer. The ISO contains the complete DVD or CD data. You have to download an older version of Nero to take advantage of Nero ImageDrive.
Step 1
Visit OldApps.com (see Resources), scroll down the page to the "CD and DVD Tools" section and click "Nero."
Step 2
Scroll down the page and download version 7 of Nero Ultra Edition. Nero ImageDrive is included in this version of Nero.
Step 3
Click the version you want to download and click "System Requirements" to check if your computer can run Nero. This version of Nero can run on the following Windows OS: 95, 98, ME, 2000, 2003, XP and Vista.
Step 4
Click "Download" to download and install Nero Ultra Edition.
Step 5
Launch Nero ImageDrive by following this command: "Start > Programs > Nero 7 > Tools > Nero ImageDrive." Wait for Nero ImageDrive's pop-up window to appear on screen.
Step 6
Enable Nero ImageDrive. The first time you use Nero ImageDrive you have to enable it. A dialog box will appear and asks you "Would you like to enable Nero ImageDrive?" Click "Yes" to enable the program.
Step 7
Restart your computer to use Nero ImageDrive.
Step 8
Repeat Step 1 to re-launch Nero ImageDrive.
Step 9
Enable virtual drives from the Nero ImageDrive options menu. You have two virtual drives to choose from "First Drive" and "Second Drive." Check one or both of the virtual drives.
Step 10
Click the "First Drive" tab and click "..." to open the "Open Image" window.
Step 11
Select the ISO file you want to mount and click "Open." Clicking "Open" will mount your ISO file in Nero and Microsoft Windows Explorer automatically opens and displays the virtual drive.