Keep employee financial details in one place by using a monthly salary slip spreadsheet template in Microsoft Excel. Excel offers many benefits for financial record-keeping in businesses, such as customizing the template to your business's needs and including formulas for calculating data. In some places, it is a matter of legality to use a salary slip to track and maintain employee financial information. Furthermore, since it is updated on a monthly basis, it provides a quick at-a-glance summary of that month for that employee.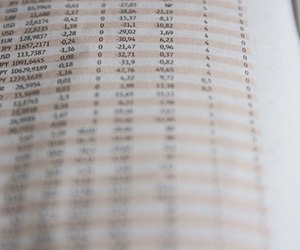 Step
Download a salary slip Excel template, like the one in the Resources section. You can also open a new Excel spreadsheet and make one according to your company's requirements.
Step
Customize the rows and columns with the information you wish to include. Sample information could include the employee name, department, designation, bank name, types of accounts, bank account number, location, payment method, training period and resign date.
Step
Format the cells in the spreadsheet with any appropriate formulas. For example, in the deductions cell, you could include a percentage formula that calculates the percentage of the tax deduction. This way, when you type in the gross earnings, the formula will calculate the tax deduction for you.
Step
Fill in the rows and columns with the employee's information each month.
Step
Tally up the employee's number of working days, number of absences, holiday pay, total earnings, total deductions and other information at the end of each month. Keep it with the employee's other records.