As of iOS 8, the iPhone doesn't come with any apps that can open Microsoft Word documents, but Microsoft has an official, free Word app in the App Store. If you have an Office 365 account, the app offers more features, but you don't need a subscription to view and make basic changes to a document.
Read Documents in the Word App
Step 1: Get the App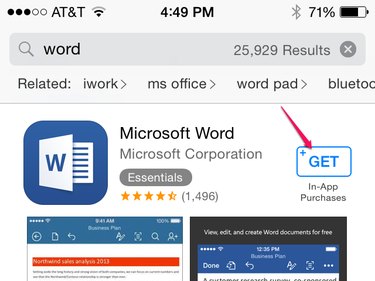 Search for, install and open the Microsoft Word app in the App Store.
Step 2: Sign In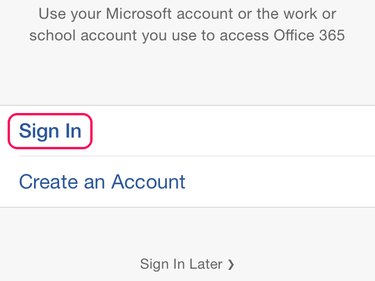 Tap Sign In and log in with a Microsoft account. To use the app's premium features, such as adding section breaks and columns, you need an account with an Office 365 subscription. Even without a 365 subscription, however, signing in to a Microsoft account provides access to OneDrive and Dropbox storage. To use the app without any account, tap Sign In Later instead.
Step 3: Pick a Location
Select the Open tab to pick the location of your file. If you're signed in to a Microsoft account, you'll see your OneDrive folder. The iPhone option lists the Word files saved to your phone. To add another cloud location like Dropbox, tap Add a Place.
Step 4: Add a Place
Pick a cloud service or SharePoint location to add to the app, if you need. After signing in with the chosen service, return to the Open tab and pick the location containing your file.
Step 5: Load a File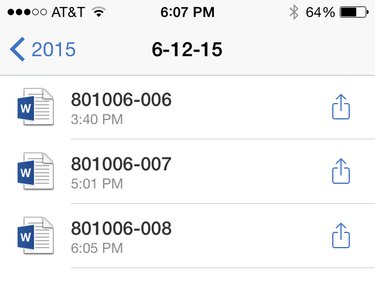 Choose any file bearing the Word icon to load it.
Step 6: View the File
Read the Word document and tap the text to open it for editing. When you're finished, tap the back arrow. When you close a file after editing it, Word asks whether you want to save your changes.
Send Files to the App
Cloud storage isn't the only option for getting files into the Word app. After installing the app, connect your iPhone to iTunes on your computer to sync Word documents from your hard drive.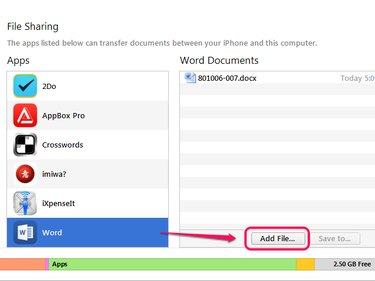 Open your iPhone's page in iTunes to the Apps tab and select Word in the File Sharing section. Click Add File to browse for a file on your computer. No need to click Sync; as soon as you add the file, it's ready to load in the Word app. Go to the Open tab, tap iPhone and select the file.