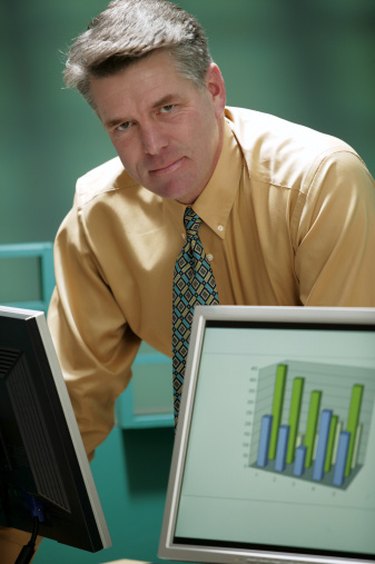 When you download a video to your computer from the iTunes Store, such as the latest episode in your favorite TV show or a new movie, you might want to watch it in full-screen mode on a second monitor connected to your computer. For example, you could have some applications open on your computer's main screen that you want to be able to see, while enjoying the full screen video without any application windows covering it on another display. You can easily watch the video with Apple's free iTunes application on your computer's second monitor.
Step 1
Click the "Start" button on your PC.
Step 2
Click "Control Panel," and then click "Adjust Screen Resolution," located under "Appearances and Personalization."
Step 3
Click the "Multiple Displays" pull-down menu. Click "Extend These Displays."
Step 4
Launch iTunes on your computer.
Step 5
Drag the iTunes window to the second monitor.
Step 6
Click "Movies," TV Shows" or "Podcasts" under "Library" in the left pane of the iTunes window, depending on the type of video you want to watch. A list of videos appears in the iTunes window.
Step 7
Double-click the video in the iTunes window to start playing it.
Step 8
Click "View" from the iTunes menu, and then click "Full Screen."