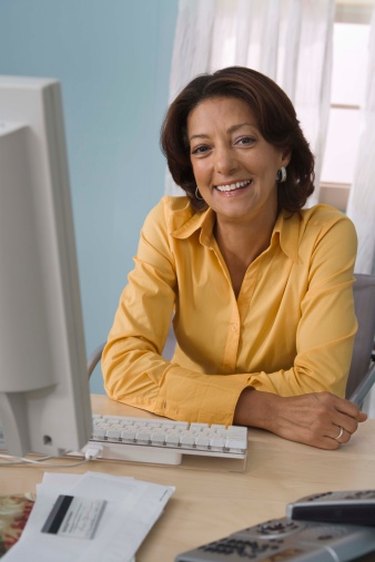 iTunes is one of the most popular digital music stores and music managers. Your iTunes account is the key to your Apple identity: it quickly connects you to your iTunes and Ping profile, and allows you to re-download iPhone, iPod and iPad apps. You don't need to sign up for a new account with a new computer, just download iTunes and sign in. Any music and video you purchased from iTunes on another computer will not automatically appear on your new computer, however; you need to back it up and copy it to your new hard drive to listen to it.
Step 1
Turn on your computer and log in. Use a Web browser, such as Internet Explorer or Firefox, to navigate to the iTunes download page.
Step 2
Click "Download Now." Save the file to your computer desktop and wait for the download to finish. This may take a few minutes.
Step 3
Double-click the "iTunes Setup" installer file. Click "Next," then "Install." Click "Next," then "Next" again. Click "OK."
Step 4
Double-click the new iTunes link on your computer desktop.
Step 5
Click "Store," then "Sign In." Enter your Apple or AOL username and password. You now have access to your purchase history, App Store apps, podcasts and subscriptions.