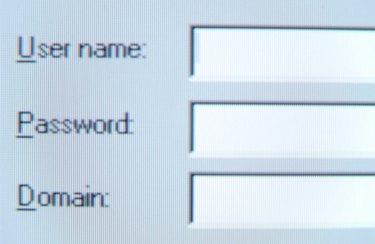 Your Apple ID and password is the key to gaining access to the App Store, and Apple has a username and password locator tool to recover forgotten information. Your Apple ID is usually the same as the primary email address attached to the account, and cannot be deleted once created. As a security precaution, Apple resets your account password and allows you to create a new one rather than display the previoius password.
Step 1
Visit the Apple Forgot ID page, and click "Forgot Your Apple ID?" underneath the text field.
Step 2
Enter your first and last name, current email address and up to three previous email addresses. Click "Next" to use the Apple ID locator to pull up all Apple accounts linked to the entered email addressees.
Step 3
Click "Email authentication" and click "Next" to have the Apple ID sent to your email address. Open your email account, and open the message from Apple. The message contains a link that redirects you to the password reset screen.
Step 4
Enter the new password, and reenter it in the confirmation box. Click "Reset Password" to submit the changes. A confirmation email is sent to your email account with the name of your Apple ID and a confirmation of the new password.
Step 5
Click "App Store" on your Macintosh's desktop dock and click "Store" on the application's menu. Click "Sign In" and enter your Apple ID and password. Click "Sign In" to log into your account.