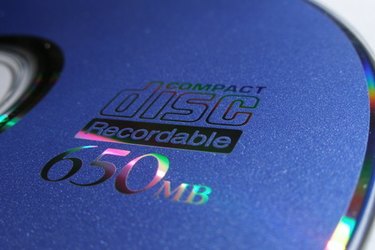 YouTube is a popular website hosting a variety of videos, including music videos. If you have found music embedded in a YouTube video that you wish to add to your personal music collection, you should know that it is possible to burn the music from YouTube to a CD for personal use. This process is fairly easy and only takes a few minutes to perform, so you can be listening to your favorite YouTube music from your CD player soon.
Step 1
Locate the YouTube video which has the music you want to burn to a CD. Click on the video you are interested in to ensure that you are on the proper website.
Step 2
Highlight the URL in your web browser, then right click and click on "Copy" from the drop-down menu that appears to copy the URL.
Step 3
Visit your preferred video conversion website, such as the one listed in Resources, in a new web browser. Paste the YouTube URL you copied in Step 2 in the video conversion's text box by placing your cursor in the text box and right clicking, then selecting "Paste" from the drop-down box.
Step 4
Click "Download" on the video conversion website, which will convert the YouTube video to an MP3 and download it to your computer's desktop.
Step 5
Repeat Step 1 through 4 for all YouTube music that you would like to burn to your CD.
Step 6
Open CD burning software on your computer, such as Windows Media Player, and click "File." Choose "New Playlist" from the drop-down box and type the title of your new playlist in the blank text box.
Step 7
Drag the YouTube songs you downloaded to your desktop in Step 4 into the playlist you created in Step 6.
Step 8
Insert your blank CD-R or CD-RW into your computer's CD-ROM drive. Then, click "Burn CD" on your CD burning software, which will prompt the music in your playlist to be burned to your CD.