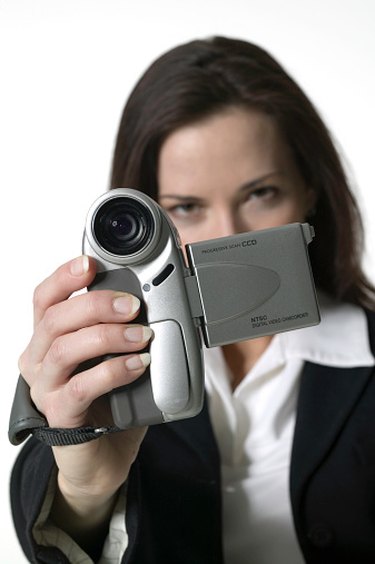 Because video editing software is so common on new PCs and Macs, almost anyone can become a video editor and create his own visual masterpiece. If you're looking to edit a video that someone else has uploaded to YouTube, it can be done -- but you'll have to enlist a third-party tool to download the video to your computer. Also, keep in mind that even after you've loaded the video to your computer, if you plan to distribute or display the video you've edited, you'll need the permission of the original video's owner.
Step 1
Navigate to the YouTube video you want to use. Copy the URL for the video from the browser window.
Step 2
Navigate to a video-sharing site, such as KeepVid or SaveTube (see Resources). In the "URL" box, paste the URL you copied from YouTube. You'll then see a listing of the various video file types available for downloading the video; click on your preferred video file type to begin downloading the video to your computer.
Step 3
Open your video-editing software and start a new project.
Step 4
Import the video you just downloaded. In most editing programs, you can do this by clicking "File" and "Import" and then selecting the video file from the files or folders on your computer.
Step 5
Drag the video to the timeline or storyboard of your video editor. You can now remove clips, add music or make other edits to the video.