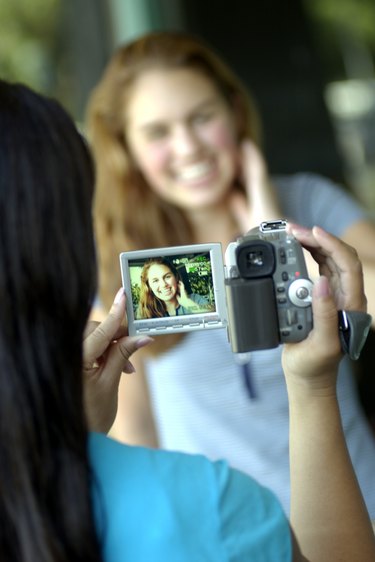 If you're a regular YouTube user, then you already know there's no way within the platform to save videos to your computer. If you want to do that, you'll need to use a third-party service that will allow you to download and save videos to a common file format. Then if you wish you can convert that file to the.AMV format -- a somewhat rare video file format -- using conversion software.
Step 1
Navigate to the YouTube video you want to save.
Step 2
Click "Share" underneath the video window, then copy the video's URL from the browser window.
Step 3
Navigate to a third-party video-saving site, such as KeepVid.com.
Step 4
Paste the URL you copied into the "URL" window, then click "Download." Click through the Applet permission screen that pops up.
Step 5
Click "Download FLV," or "Download MP4" once the video is loaded on the next page. Wait for the video to download to your computer.
Step 6
Download an AMV file converter, such as Brothersoft's "AMV Convert Tool" or DVD-Creators' "AMV Convert Tool."
Step 7
Open the newly downloaded converter tool. Open the file you saved in Step 5, and select the "convert" option to convert your video file. Save it to your computer, and you now have an AMV version of the YouTube video.